Integromat is a platform where you can automate workflows with the use of world-known tools like Google Docs, Slack, Airtable, and many other integrations.
Before you start visit the MyCarTracks Integromat documentation and follow the Connecting MyCarTracks to Integromat instruction.
After you have it set follow these steps:
1. Make a copy of this Google Sheet template:
https://docs.google.com/spreadsheets/d/1fI2PZXL4d8xY7_9L4DTgVNYM7X6uzUFCgkqtRZ3l_ac/copy
2. You'll get a ready to be used Google Sheet, you can simply rename for your usage:

3. Navigate to Integromat template:
https://www.integromat.com/en/integration/4813-watch-all-tracks-from-mycartracks-and-save-them-to-google-sheets?pc=matemplates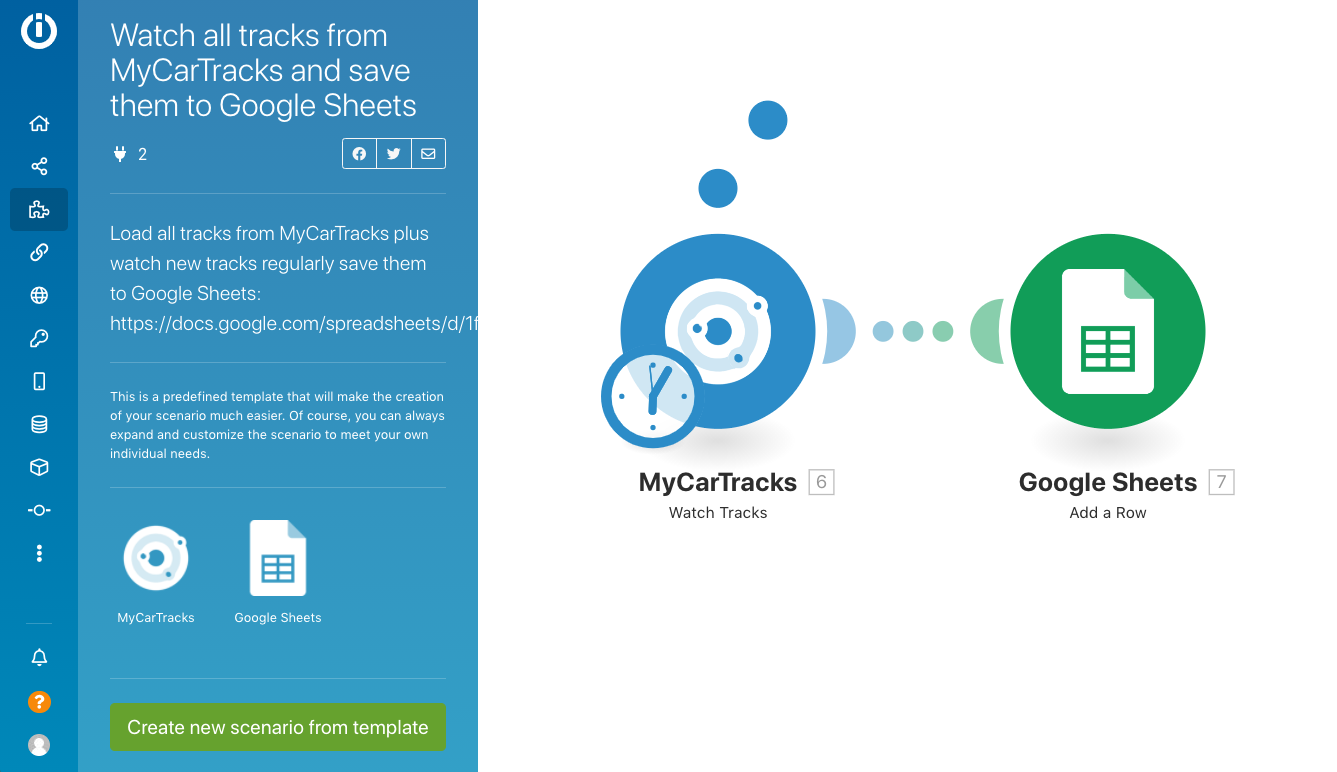 4. Click the Create new scenario from template button
5. Follow instructions and tooltips. If you're OK with a setup, click the Continue button.
Add a new MyCarTracks connection. You can find your API keys here:
https://www.mycartracks.com/portal/settings?3#api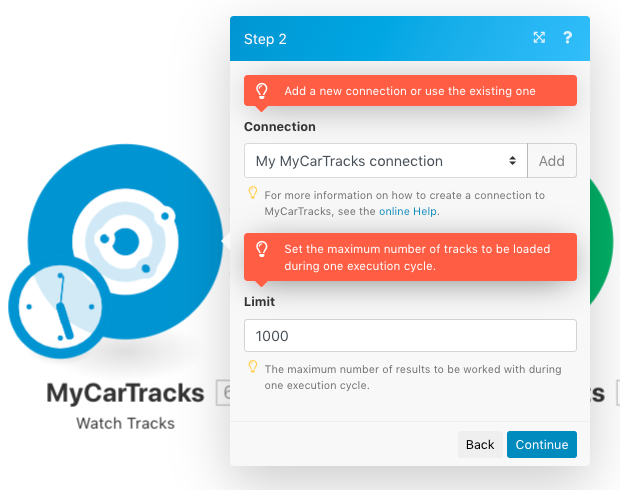 Select where to start. We recommend loading all tracks and after that, Integromat will search for the new ones.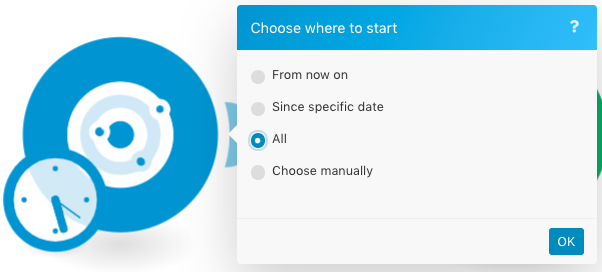 Add a new Google connection. Select your Spreadsheet and Sheet. Hit the Continue button.
Click on a "clock" and set up the time interval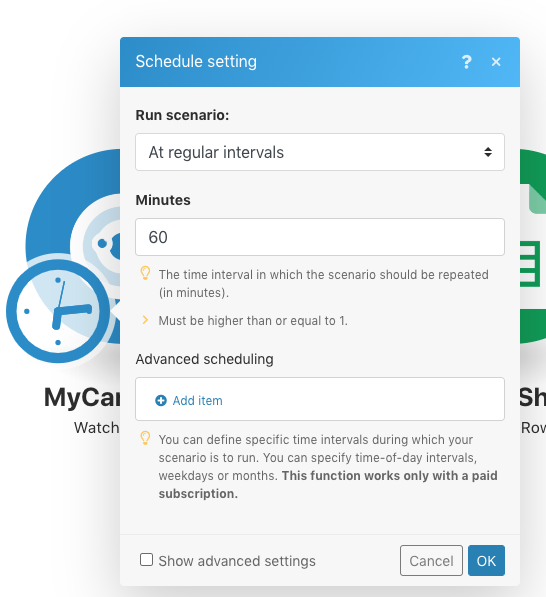 In the end, in the left bottom corner, do not forget to save and turn-on your scenario