The Log book is the main report most users need to claim their mileage for tax purposes or mileage reimbursement. To download it log in to your web account and follow these steps:
In the menu select Reports / Log book
Using the Adjust filter on the top specify what data you need and press the Show button.
You can review the recorded data. To correct any details like address, category, note, or odometer state click on the Edit button above the list, and after you make any changes press Save.
To download the report click on Create report button above the table. This will show report options.
From the Report type choose if you want a simple Logbook or the Mileage reimbursement.
The Mileage reimbursement report adds the option to set a Cent-per-Mileage value. It also offers the ability to change the Track purpose that will be shown on the downloaded report – under Purpose you can select if the downloaded result should override track purpose labels and which one. This comes in handy when you do some journeys for Charity or other purposes and you want to claim them at a different rate.
After you enter the report details use the Download buttons.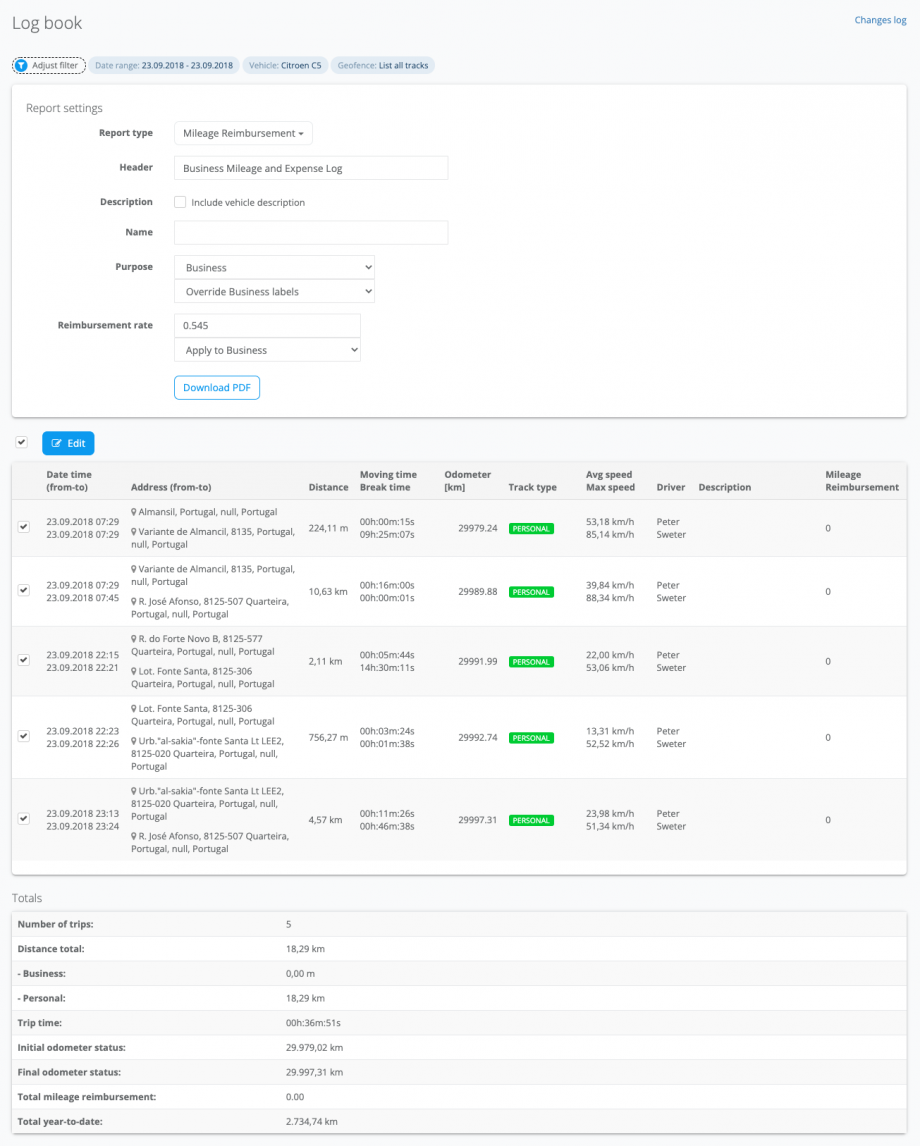 We provide two types of reports – PDF or Excel. If you expect the reports from your employees then the PDF option comes in handy as they cannot change the data. Excel report allows changes afterward so that you can, for example, remove columns you don't need in your reports.