Logbook and IRS report is the main report most users need to claim their mileage for tax purposes. To download it log in to your web account and:
Click REPORTS menu item, it will show more options
Choose from pre-defined formats: Monthly logbook, Date interval log book or IRS.
Using the filter on the top specify what mileage data you want to get and press the Show button. Make sure you selected the correct vehicle.
You can review the recorded tracks, correct address or odometer state and enter a description for every track. If you are happy with the data use buttons on the top to generate reports in PDF or Excel or just save your changes.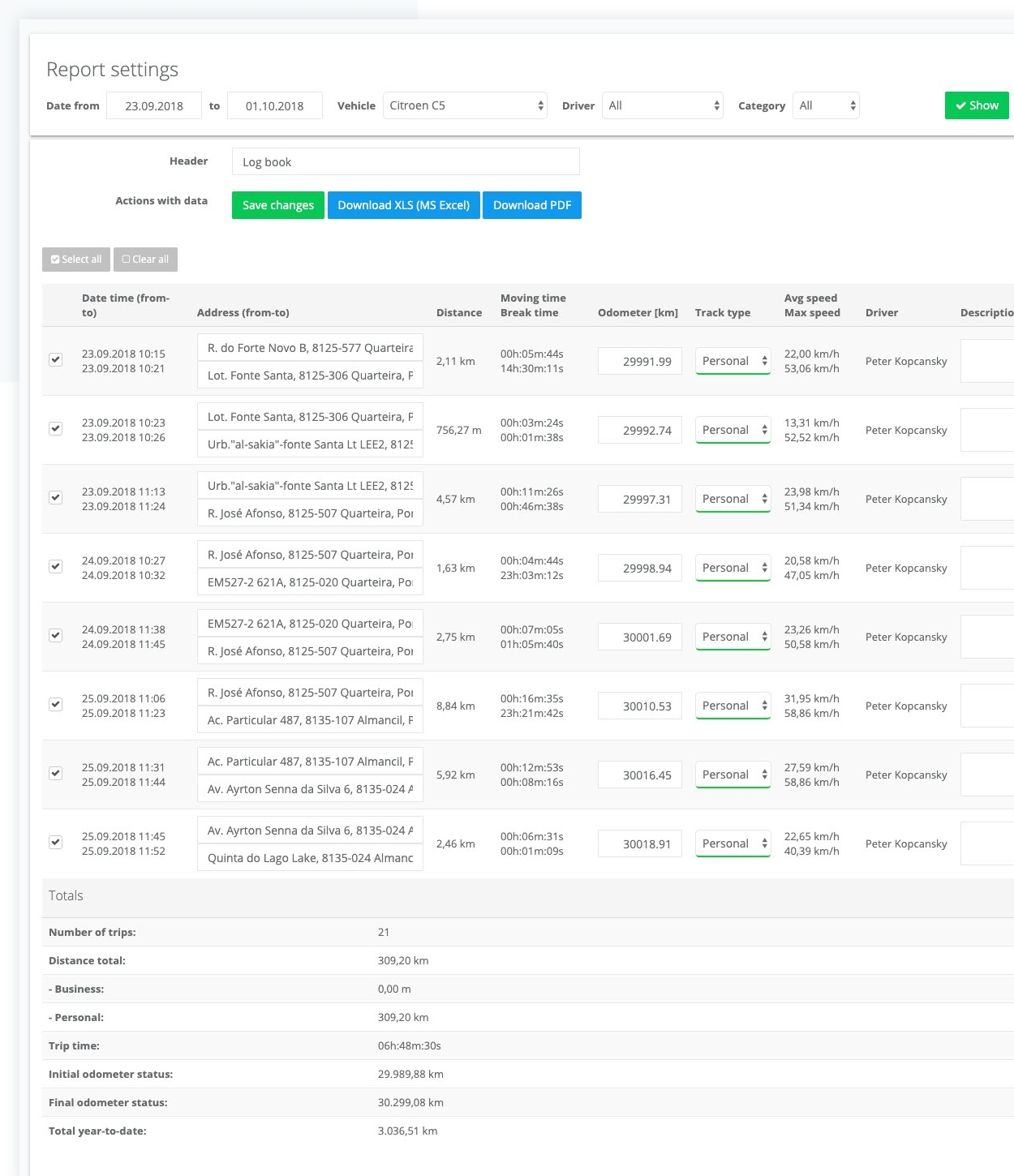 For more info about the IRS visit our blog post here.
We provide two types of reports – PDF or Excel. If you expect the reports from your employees then PDF option comes handy as they cannot change the data. Excel report allows changes afterward so you can, for example, remove columns you don't need in your reports.