Check if all permissions that the app asked are allowed and enabled. Go to phone settings and then scroll down to MyCarTracks and touch it. Check if all permissions as shown on the screenshot are allowed.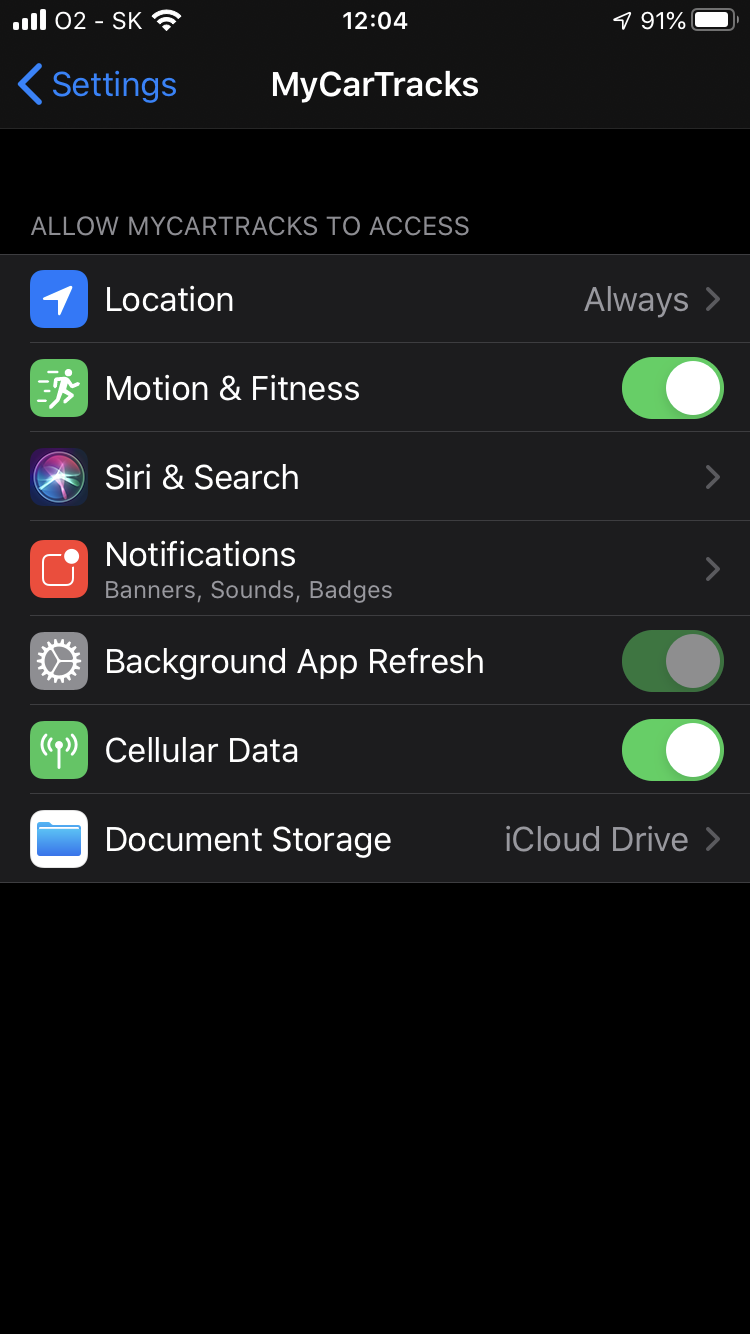 Missing Motion & Fitness? Turn it on in Privacy Settings.
Some iOs versions don't have Motion & Fitness option under the app's settings. You need to allow it under Privacy settings, follow these instructions:
Go to the Settings app on the iPhone and navigate to Privacy and then Motion & Fitness.
In Motion & Fitness, please turn on (enable) MyCarTracks.
Now try to do some testing rides, if it still doesn't work try other solutions below.
The app is still not running in the background?
If you're sure that everything is correct and all permissions are allowed but the app is still not recording when not opened – in the background – try to restart your phone. Most users confirmed that restarting did the trick and the app started to work correctly.
Repair iPhone System
If the above methods do not fix the issue on iPhone XR/Xs/X/8/7/6s/6, it could be an iOS system glitch and we suggest you repair the iPhone system. Use google to find a tool or ask your local Apple dealer.